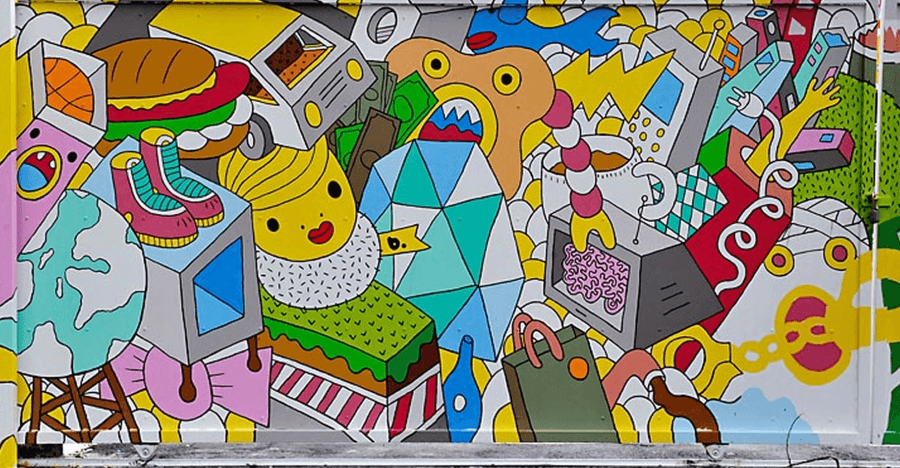 Born in 1982, he lives and works in Athens as a street artist. Started doing graffiti in 1996, studied architecture at the University of Thessaly U.TH., where he graduated in 2009. His work has been presented internationally in numerous exhibitions, festivals and special commissions.
In his studio "thisismybworld", he works in a wide spectrum of projects from painting and illustration to urban installations and sculpting, while at the same time he travels and paints walls in cities all over the world. He works in the language of things consumed and discarded–from his subject matter to his chosen canvases. b. adorns crumbling and deteriorating city walls with Christmas trees, corporate logos, birthday cakes, religious insignias and other recognizable images with a certain degree of value. His playful images capture the world we've created, patched together from a random assortment of unassuming yet visually compelling objects.
He has represented Greece at the 13th Biennale of Architecture in Venice, has exhibited works at the Benaki Museum, the DESTE Foundation and at Art Athina in 2013-14 and 2018. He has made murals, projects and exhibitions in Miami, New York, London, Beijing, Tokyo, Osaka, Dubai, Rio De Janeiro, Cape Verde and more.