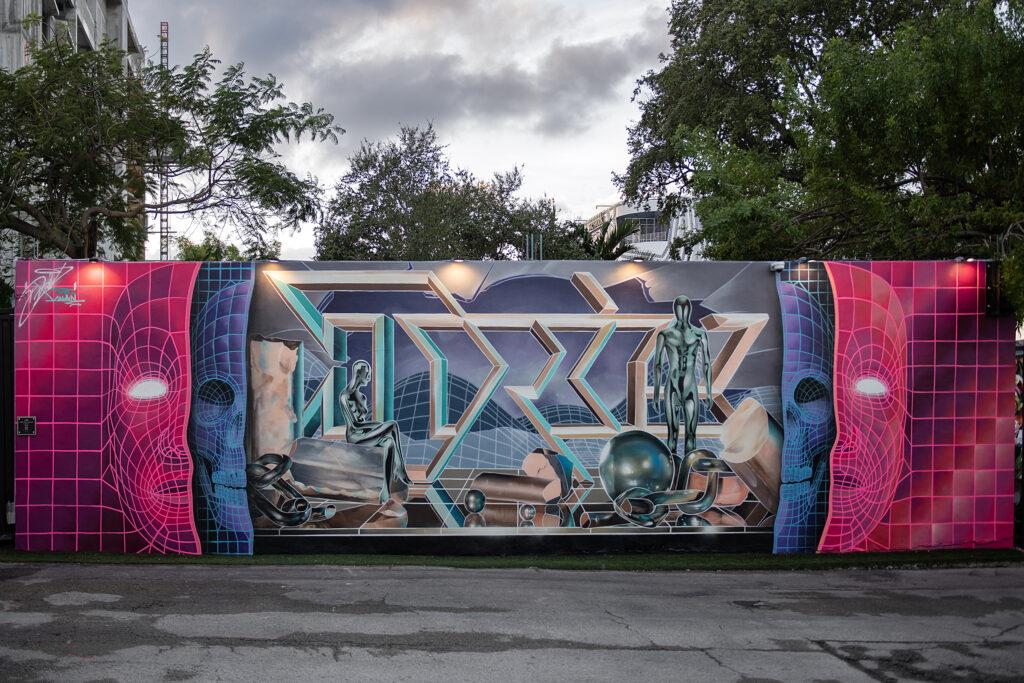 Drik The Villain from Berlin has been artistically active for more than 25 years and is breaking new ground with his detailed elaborations and complex compositions.
In 1996 he started with classic graffiti and the focus was on letters. At the time, he focused on having fun with his crew, going on adventures and spreading his name.
About ten years later his attention turned to more complex images and the development of technical skills. He traveled to various cities across Europe and exchanged ideas with other graffiti artists on his travels.
At this time, futuristic elements appeared in his work for the first time and the visual language changed.
Working digitally improves accuracy and planning, and his images gain more three-dimensionality, which is also transferred to the letters.
He has made an enormous leap through these new approaches and thus further developed the aesthetics and technique in his works.
The letters are no longer just the main feature, it is rather the overall picture.
Nowadays, his work mainly influences retro-future elements, photography, architecture, cover art, typography and graphics. These influences result in the creation of complex, multi-layered spatial arrangements that result in the unmistakable style.