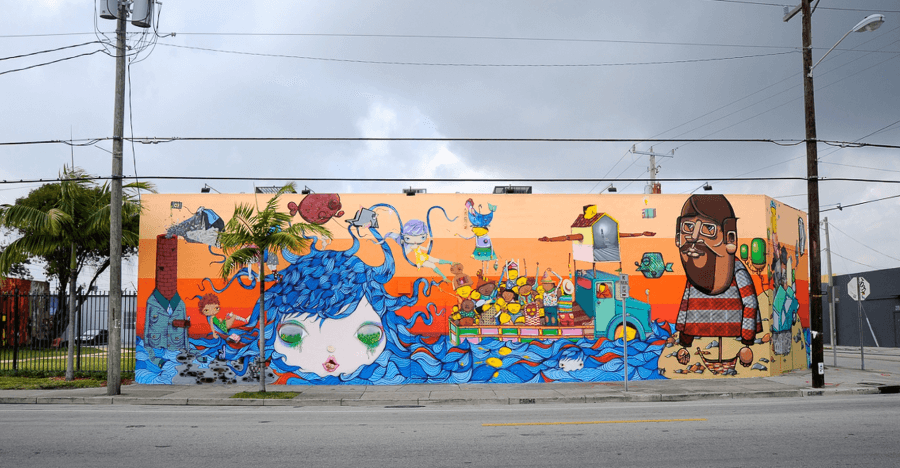 Os Gemeos is a Portuguese word meaning the twins. These duo street artists are identical twin brothers who were born as Otavio Pandolfo and Gustavo Pandolfo in 1974. The brothers were born in Sao Paulo, Brazil.
Os Gemeos began their careers by being involved in spray-painting graffiti in 1987. Slowly but surely, they began to gain large recognition in the underground urban scene. As their influence spread across the graffiti urban community they began to help define Brazil's very own unique style. Their style evolved around traditional hip-hop style and the Brazilian culture.
As time progresses, their work involved complicated murals, family portraits, commentary on Sao Paulo's social and political circumstances, and even Brazilian folklores. Barry McGee helped influence Os Gemeos' street art and their life were never be the same after their encounter. During this encounter, Barry McGee shared graffiti techniques and other experience. Soon after 12oz Prophet Magazine create an interview on them. Soon Os Gemeos' fame began to rise. This was the first time their work began to hit audiences outside of South America.
Os Gemeos is known worldwide and they are perhaps best known for the yellow-skinned characters. They have also done various large scaled public commissioned works, often in the buildings in the form of large murals.