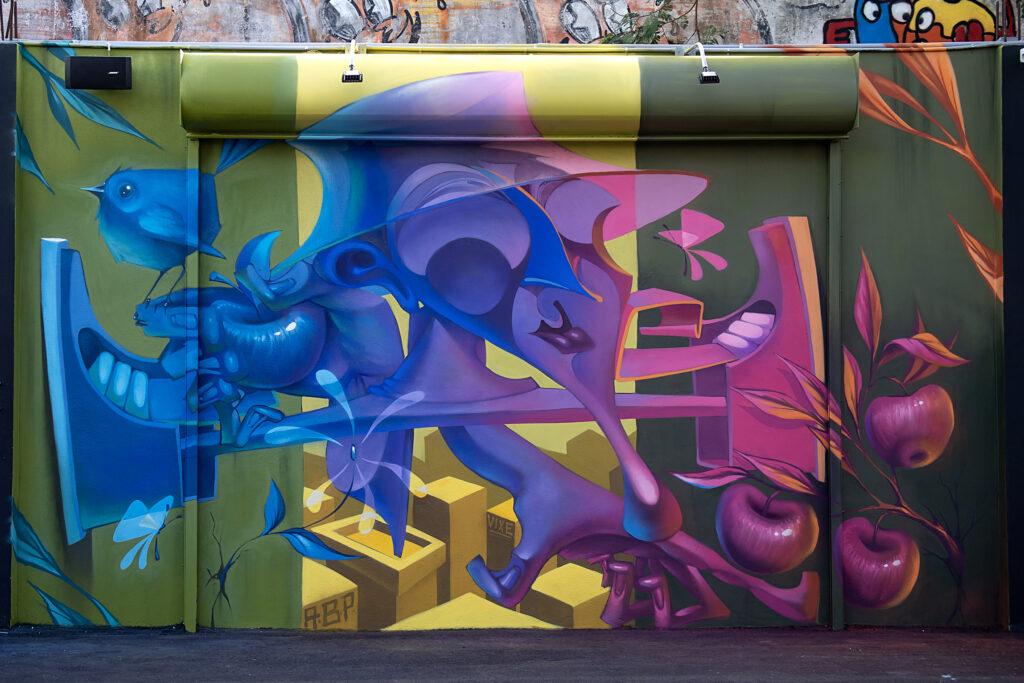 Lelin Alves, a Brazilian urban artist from the small town of Santa Vitoria in Minas Gerais, was raised in Ribeirao Preto, Sao Paulo interior. Lelin started to draw as a kid while observing his older brother. In the late 1990s he got involved in skate culture and pixa'ao (lettering) and soon started to incorporate his drawings in Ribeirao Preto's streets, dedicating his weekends fully to street art. In the 2000's he joined the CH2RP (Ribeirao Preto Hip Hop house), living with other city artists and studying the essence of urban culture.
Now, Lelin lives between his canvas, cities, and all paint and types of material, but always with more spray cans than anything else. He tried many different styles, however, today he is recognized for his characters with strong shapes and colorful overlays, which makes his work distinctive. Lelin's creation has a balance between nature and urban, seeking inspiration from the flowers that raise from the harsh concrete, from the birds that make their nests in the electrical wires, and every part of nature that resists the urban cities. His biggest goal is to find a balance between the alive and the dead, raising solutions of how better the future can be if the big cities development combines in harmony with nature.
Lelin built his career exposing his art, joining artistic events, and making it by order in Brazil, many other Latin American countries, and Europe, becoming recognized from his interviews and articles by some of the world's biggest art media.