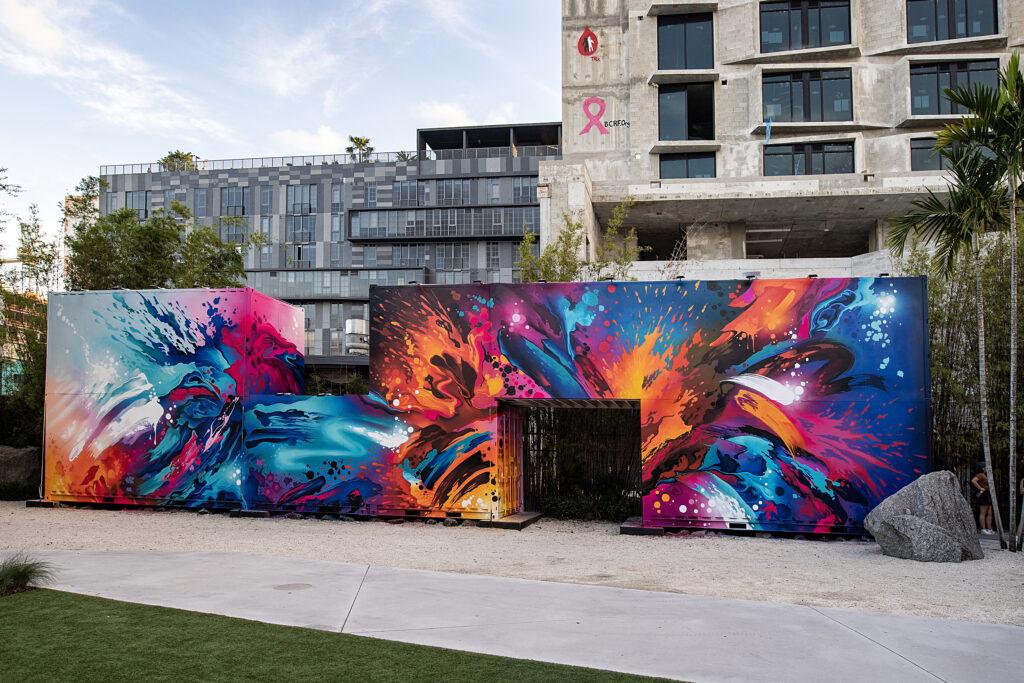 Urban contemporary artist Mikael B deftly fuses influences, pulling inspiration from his birthplace of Denmark (b. 1984) and his current homebase, Los Angeles. With fluid, geometric, and vibrant pieces his work focuses on transforming lived experience into abstract design, creating a visual manifestation of energy and intensity without the use of traditionally recognizable figures. His aesthetic is influenced by his early years of graffiti art known as "wild-style" where he painted under the moniker 'KETS.' Throughout these years, Mikael B honed in on his style of interweaving brightly colored forms in the liminal space between shapes and lettering.
Taking inspiration from the refracted shapes of Cubism, Mikael uses a mixture of spray and acrylic paint to create his dynamic conceptual works. As a self described outsider, Mikael B's artwork focuses on both depth and form, using vibrant colors to transcend his work across sizes and mediums. His work throughout his career represents an incredible pillar of versatility and perpetuates the idea in his art, as well as his personal life, that anything is possible.
Finding notoriety through the power that is social media, Mikael's unmistakable style has been sought after by some of the world's most renowned brands. Collaborating with American Express, Bentley, LinkedIn, Google, Nike and most recently the coveted Topps Project 70. Since 2015, Mikael B. has also completed numerous public and private mural commissions in Miami, Los Angeles, Copenhagen, and Ljusdal, Sweden, among other places. Mikael B now exhibits widely in galleries in the U.S. and Denmark, and has regularly featured at Art Basel Miami. His most recent exhibitions include Flow State at Maddox Gallery, Los Angeles (2021) and his third solo show in Denmark (2022).